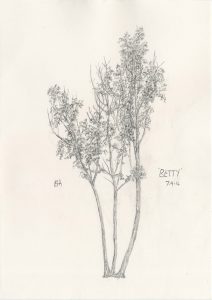 A 200 year old Ash Tree, named Betty, in Ashwellthorpe Wood, Norfolk, has become important in the fight against Chalara fraxinea, the Ash Dieback fungal disease. Already there have been over 1,000 reported cases of the disease and Great Britain is set to lose over 50% of its Ash trees. Betty has been found to have a high tolerance to the disease and, using material from her, research on genetic markers is taking place at the John Innes Centre in Norwich.
Ewan has drawn Betty and some of her neighbours. The three trees illustrated grow within a few metres of one another and show the devastating effect of Ash Dieback over very short distances.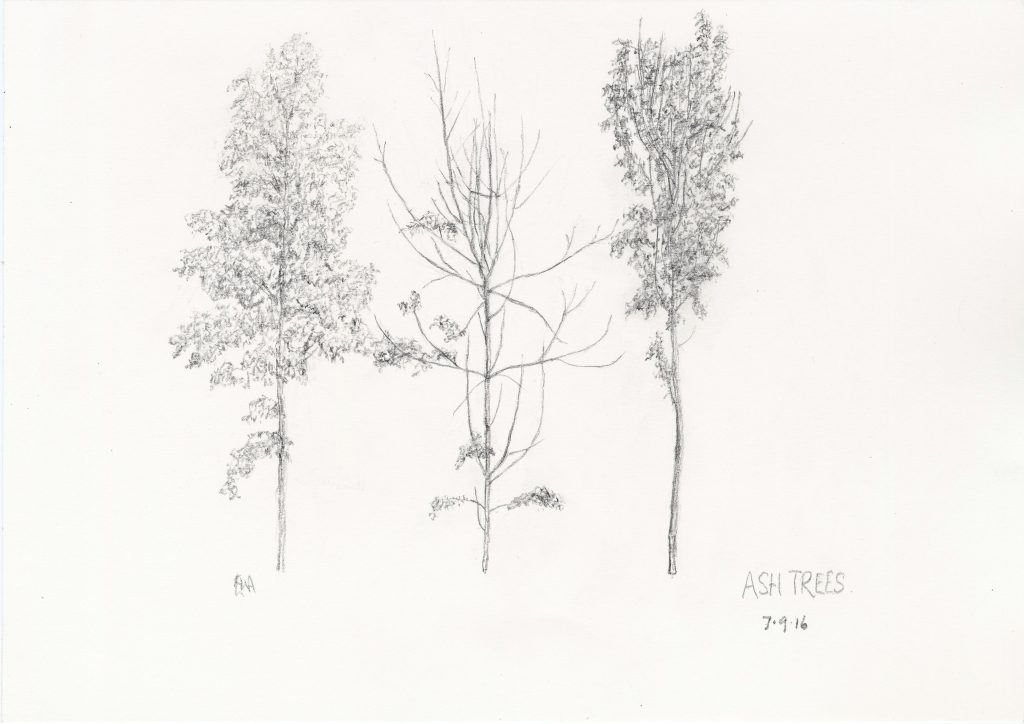 Find out more about the John Innes Centre here.